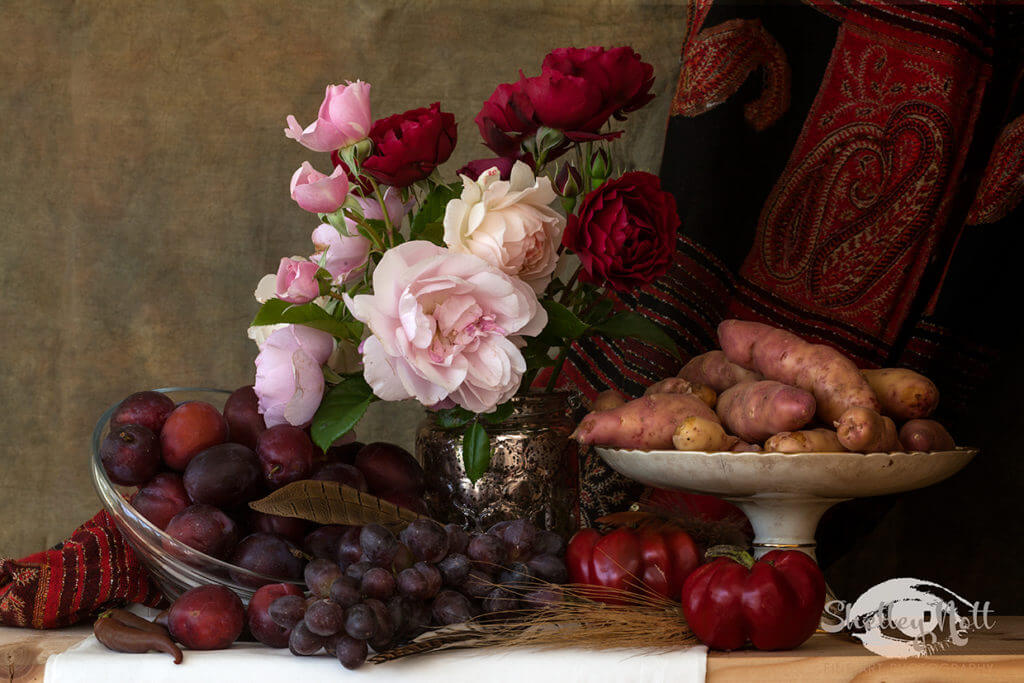 In her Still Life Fine Art Photographs Shelley uses natural light and her influence by the Dutch Masters of the 16th and 17th Centuries is clear to see. Most of the photographs contain messages and symbols as they would have done all those years ago. She is also entranced by the beauty and intricacies of the natural world which she tries to reveal by photographing food "up close and personal".
Lately she has been working with shapes and textures even more closely where the objects and the spaces in between them create more contemplative pieces.
She also offers a commissions service so she can photograph a favourite dish or food in her unique style.
Here is a selection of her Still Life Fine Art Photographs, a number of which formed the basis of her exhibitions. These pieces look even better "in the flesh" so please see the Exhibitions page for the latest dates and venues. She would love to welcome you to one of them.
You can purchase her photographs as very limited edition prints. She prints them on museum quality cotton rag paper using archival quality inks. They are then framed in simple, narrow aluminium frames – matt black for the dark photographs and matt silver colour for the lighter versions. However, if you have a particular site for one of her photographs, she will be very happy to discuss your requirements.
The two frame sizes she produces on a regular basis are 75x50cm and 50x40cm which are available for £265 or £215 respectively, plus delivery.
Other media are available such as aluminium dibond and acrylic. Please use the Contact form should you wish to purchase any of Shelley's work.
The Brooks Still Life, Cabbage and Artichoke are all recent commissions.