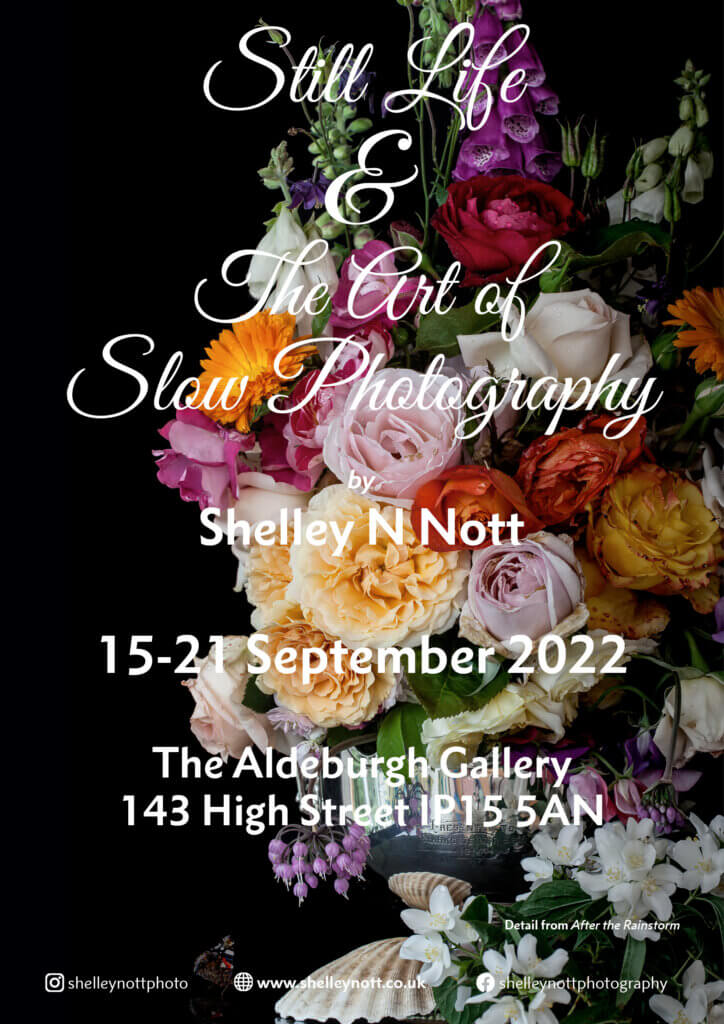 I'm currently at The Aldeburgh Gallery with an exhibition of my Flower Pieces and Still Lifes. It's so good to be back here – it's been a few years since I've had a show in this gallery, which is a shame because it is such a great space. I'm right on the High Street so anyone promenading in the town shopping or just taking in the air, gets the opportunity to see my work.
I've had some interesting discussions with visitors and sold framed limited edition prints and greeting cards which makes my time here even more enjoyable.
I decided not to have a Private View owing to the national mourning we are observing, but I'm staying open late today (Friday) with an invite to clients and friends to pop in for a chat and a glass of something.
The gallery will be closed on Monday 19 September.
Exhibtiions are incredibly hard work to put together but are so worth it when they open. I love talking about my work with people who are interested in it, often they haven't seen this kind of photography before and are fascinated by the technique. I haven't yet been asked what camera I use, but I will be!
I'm here until Wednesday next week when I move on to the Quay Gallery in Snape. Such a busy time!