Spring Flowers with a Bee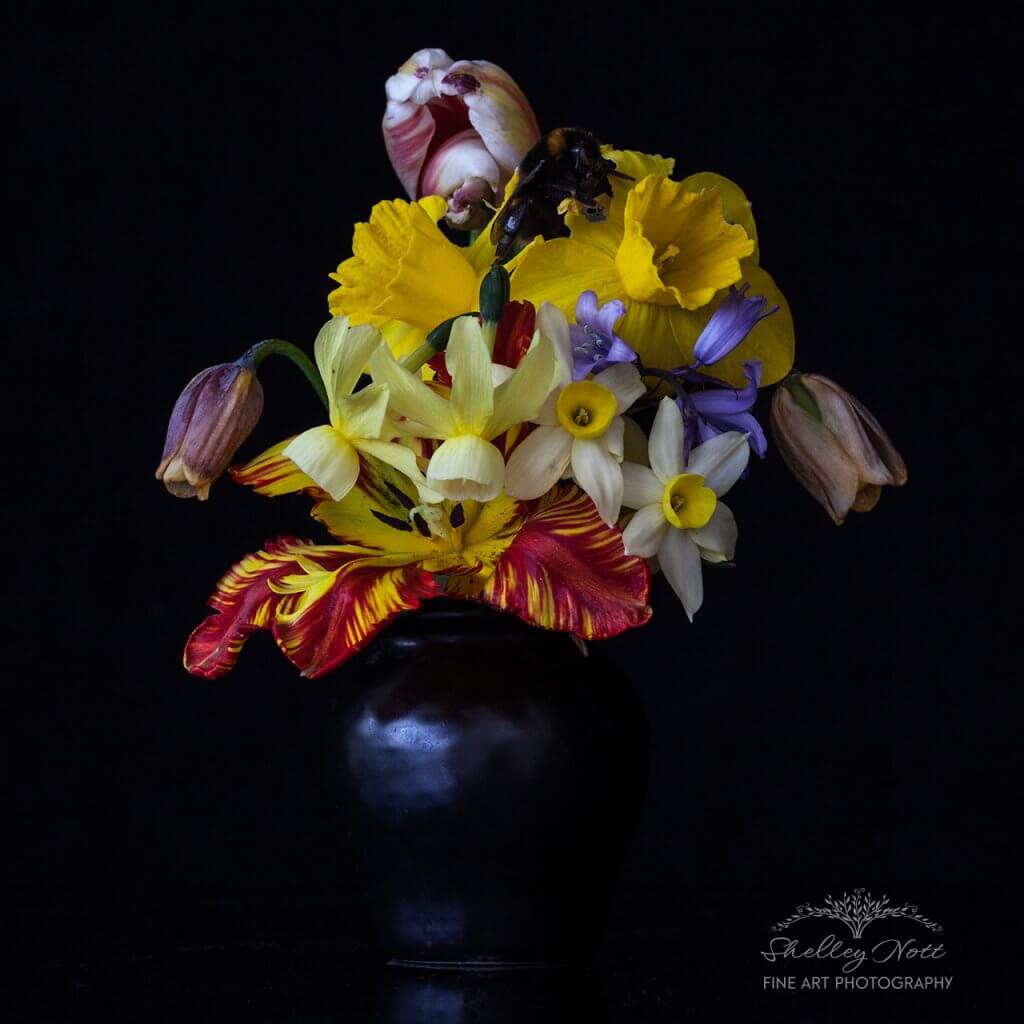 Recent rain and wind have done for the tulips but not before I managed to take some portraits of them. This is one, a small example that will be going into a 30x30cm frame.
A small (14.5cm high) arrangement of Narcissi, Tulips, Bluebells and Snake's Head Fritillaries.
The Narcissus is a well known harbinger of Spring and is associated with the Resurrection of Christ. Tulips have long been associated with transient beauty and luxury because of the terrifically high price they commanded in the seventeenth century.
The English Bluebell is found in ancient woodlands as well along hedgerows and is often felt to symbolise fairy enchantment as well as humility, constancy, gratitude and everlasting love. The Snake's Head Fritillary is amongst the most delightful of English wild flowers, getting ever rarer. Some feel they are every bit a match for the tulip but their flowers bow down, combining beauty and humility.
This tiny arrangement offers the hope and expectation that Spring brings enhanced by the appearance of a bumble bee diligently exploring the flowers.